GLOBAL DEVELOPMENT NETWORKS
WELCOME TO THE HOME OF THE POVERTY SOLUTION
Our Mission
is to raise Funds to Eradicate Poverty whilst rewarding those that Donate and Assist at the same time.
Our Assignment
is to Help both those that Need our Help whilst creating a Cashflow Solution for those that Donate plus at the same Time creating Affordable Housing for those that are in Need of such. This is Therefore a Three Pronged approach to all these areas.
Our Vision
is to See the Aspirations of the Assignment achieved - a 100fold increase in Donations made to achieve Food for All, Clean Water for All, Housing for All, Immunisation for All, Education for All plus many other initiatives whilst Transforming the future Lifestyle of every Donating Member through the Charity Begins at Home Programme - Life Means Life Policies - Let Your Child Benefit plans - Mortgage Cost Reduction Systems - Get Out of Rent Free Programme - Affordable Homes plus, again, other Positive Agendas.
The Title of the Poverty Solution may seem audacious - but we refer to Future Funding and accept that the overall problems are more Complex in many areas torn by Civil War or Drought however we believe that bigger and better Future Funding will help all other Areas and Assist those using their valuable Hands On expertise and experience. We know that funding alone cannot solve all the problems and by itself be the complete Poverty Solution but for us the title - albeit audacious - describes our Mission and Vision and our Desire to get to the Goal. Future Funding is required and if this Loyalty Based Reward Programme does not vastly increase the Funding from Individulal Donating parties then nothing will.
This Programme makes it not only desirable but also profitable for us all to donate £9,600 to our favourite Charity over 20 years with an Initial Donation of just £40pm - whilst those that donate will receive back £69,600 over this 20 year period plus an ongoing monthly profit/income of £2,500pm after this*.
Where else would EVERY sensible thinking person be able to DONATE £9,600 over the next 20 years ( this is a full £40 per month for a complete 20 years ) to HELP OTHERS at an average cost of £25 per month over just 5 years - and then years of FAMILY PROFIT after this.
*based upon an initial donation of £40pm.
THIS IS NOT A PROGRAMME OF GREED - it simply aims to not only help raise much needed funding to help those in desperate need but also help to give families a better quality of lifestyle and less stress about their own future funding - this is your Cashflow Solution as well.
Poverty is Relative to those you live amongst as Peers. We need to tackle all aspects of Real Poverty and Perceived Poverty and we feel that over time the Charity Begins at Home programme will achieve Both - although the Latter could be easier to eradicate than the Main and Most pressing requirement.
We can all have important values and ideas, there are things that we care about and may want to share. Sometimes we can feel our ideas will even change the world, and we need to let other people know how they can join in and make everyones lives better. This is the CHARITY BEGINS AT HOME programme aimed at creating more Donations to fight Poverty Cruelty Homelessness Water Shortages Starvation Disease and any Other Areas where help is needed plus providing Education to all.
This site aims to present our organization's cause and ideas to the world. This really should be titled The Poverty Solution and The 21st Century Income Plan as we aim to create both for all donating clients whilst helping those that cannot donate and those that can simultaneously.

On this home page, we introduce our Mission - our Vision - our Assignment - our Message. We believe it is innovatory and as a not for profit organisation all proceeds go to the charity of your choice - to creating the income for you - and any surplus is used to aid the homeless through home creation.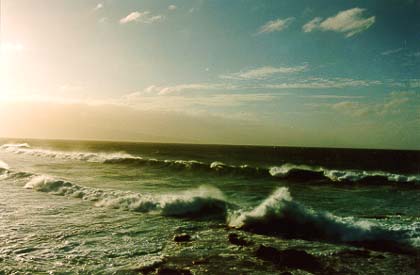 We are part of the Global Development Networks programme operating as GDN-donate and linked to the GDN-lifeplan. There is also a product based option which,because of its' nature, does not cost the participant anything yet they can still help save lives and create a cashflow income for themselves and their family aptly titled GDN-retail.
The Charity Begins at Home programme is a major part of this operation as it will help millions get their heads above the poverty line whilst creating the incomes for those that Donate.
IMAGINE THE VISION where you can Donate to Your favourite Charity through GDN-donate - life and/or retail programmes and at the same time Create a Prosperous Cashflow Future for Yourself and Your Family over a Ten Year Period. For years millions of pounds have been spent supposedly attempting to find a solution to the Pension Problem. The answers from people who declare themselves as Experts are negative answers such as We will Have to Work until we are Seventy because we are living Longer. If they are the Experts we are in trouble. These Experts come up with simple man made solutions using the dogma that is already being used without any New Ideas or Innovation. The Real Solutions are themselves simple if you operate outside the Parameters of the Unenlightened Existing Systems.
To ensure people get the right idea, we include a brief example here that describes the organizations goals for YOU that can donate and why you SHOULD donate. Again Imagine an EIGHT year Income Plan where you and / or your family will receive an income of £300 per month at the end of eight years from a Donation of £40 per month to your Chosen Charity where the Donation is ongoing at all times as is the Income to You the Donating party. Please read on - there is no risk as you are donating to your charity - you only pay in net for five years - yet the charity continues to get the Donations for as many years as you Donate - it costs you nothing to donate after five years at current rates after which both the chosen charity will still receive the help you are giving and you will receive back more, based upon loyalty bonuses, than you are donating. Any net Income is paid ongoing for as long as you Donate / Participate. This can also be passed on to participating family members eventually. The Income to the Donating party will at present rates Double every five years after this providing one is still Donating / Participating. THIS IS EXCITING FOR THE FUTURE OF FIGHTING POVERTY AND THE FUTURE OF YOUR FAMILIES.